Affordable Dumpster Rental in
Kyle, TX
We help you get rid of construction material and other debris quickly, easily, and conveniently. Our roll-off dumpsters help keep your worksite safe and organized, so you can stay on time and on budget.
Best rental prices in the area
Same-day drop-offs available
Call anytime for a FREE quote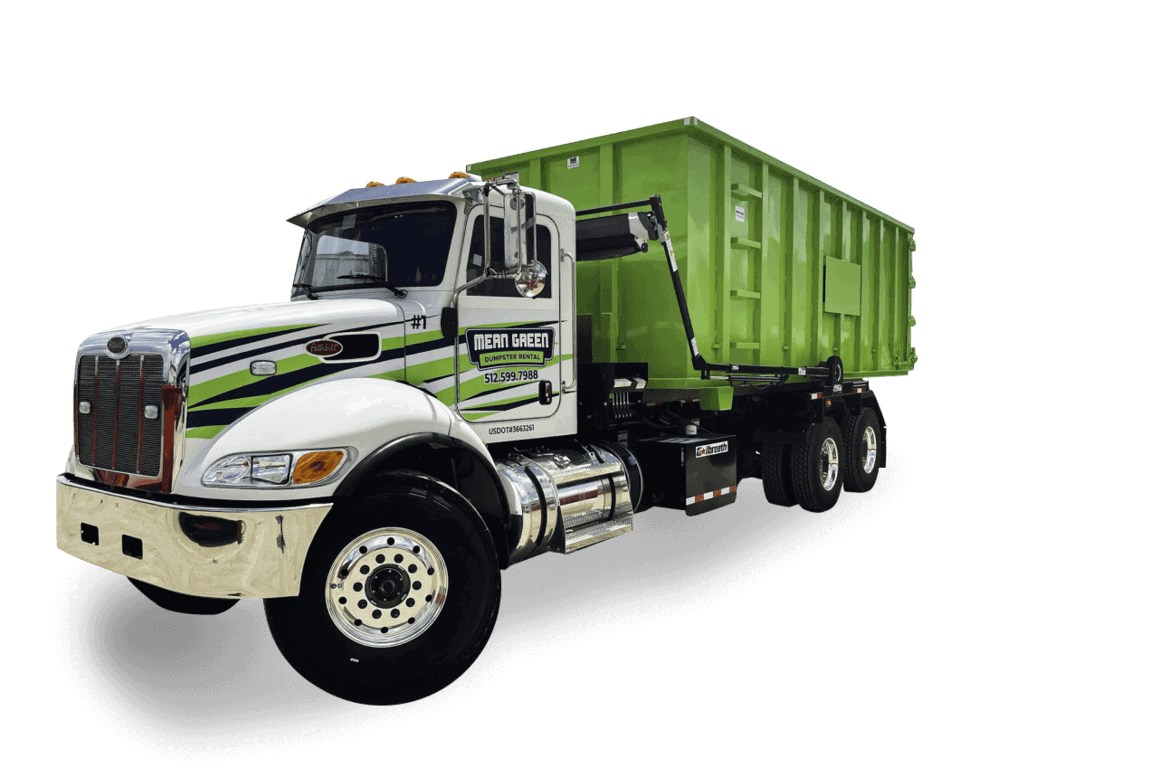 The Mean Green Guarantee
Fast Delivery
Mean Green Dumpster Rental provides prompt delivery and pickup of your dumpsters, so you can focus on running your business.
Best Prices
We take your trash seriously. That's why Mean Green Dumpster Rentals offers the best pricing for dumpster rental and junk removal in the area.
Unmatched Service
We are a customer service business first, dumpster rental company second. That means we put the needs of you, the customer, before all else.
Our professional service is the best in town!
Easy dumpster scheduling
Account management
Convenient roll off dumpster sizes
Same-day delivery is often available
No middle-man, work directly with us
Best prices in town
The Best Company in
Kyle, TX

for Dumpster Rental Services

Mean Green Dumpster Rental is a fast, professional, and affordable dumpster rental company serving

Kyle, TX

.

Our phone number rings us directly with no middleman or broker involved! We work hard to deliver the right-sized dumpsters for your needs precisely when you need them.

Get an Instant Quote
Our Dumpster Rental Process
Call or request your dumpster rental online
01
Choose the perfect dumpster size for your job
02
We will deliver a dumpster to your site on time
03
We'll pick up the dumpster when you're done
04
Keep your worksite
safe
When you've got a big project going on, the last thing you need is to have a bunch of trash and debris piling up. You need a clean, safe work site and that means getting rid of building materials, garbage, and other junk as quickly as possible.

Clearing out debris and construction material eliminates fall hazards and other dangers on the worksite.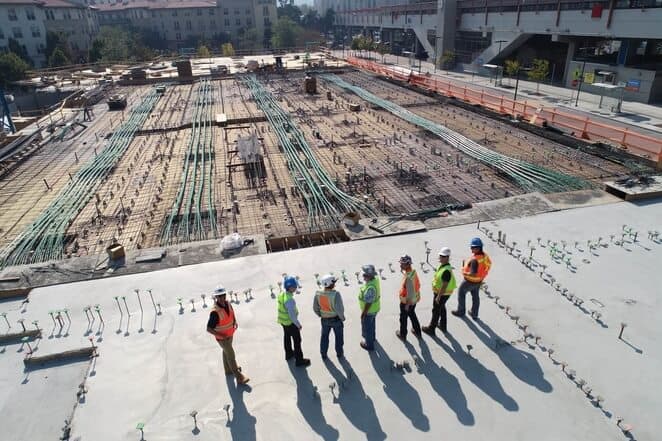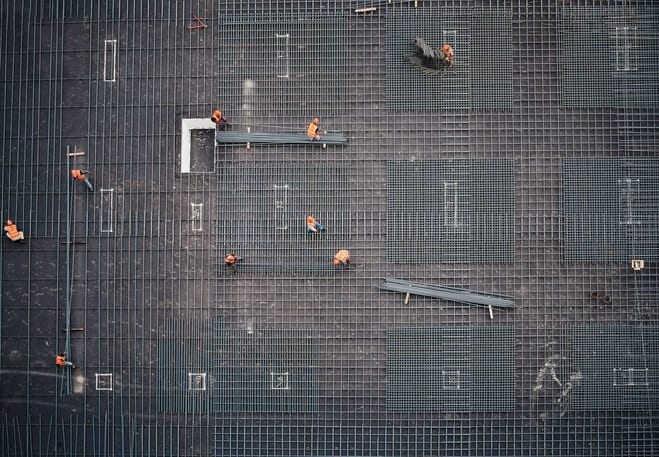 Increase jobsite
efficiency

&

organization

We help you keep your jobsite organized and productive. With roll-off dumpster rental, your job site can stay safe and clean, so you can get things done efficiently.
Save time and
money

, focus on what you do best

You can't haul all the junk away a little at a time, it's simply not worth the amount of effort, time and money it would take to do it that way. When you need to get rid of a large amount of trash, building materials, or other junk, consider the benefits of a dumpster rental instead.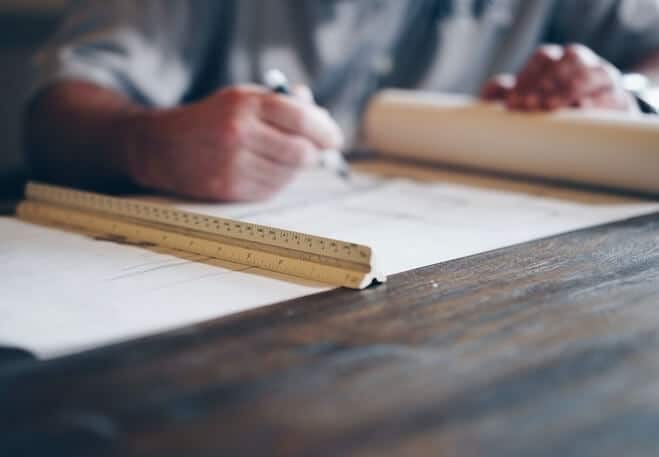 What is a Roll-Off Dumpster?
When you think of a dumpster you likely see a big, metal box with a lid on it that holds trash. You'd be right to describe a dumpster in this way. However, a roll-off dumpster is a little different from the standard dumpster you may be used to. These containers don't have a lid, and they have wheels, so they can be easily moved. Most often, roll-off dumpsters are intended to hold construction materials and yard debris.
Roll-Off Dumpster Rental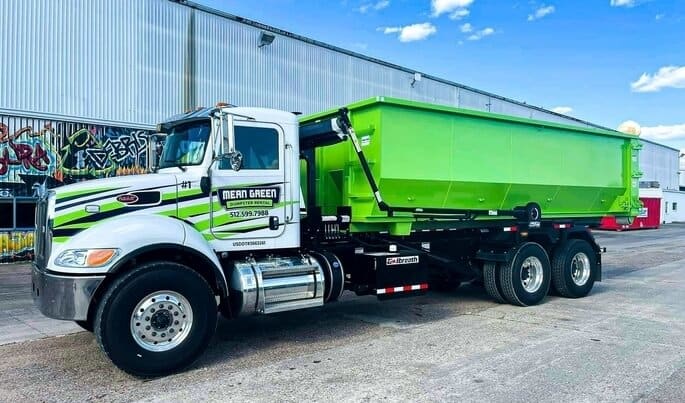 What size dumpster should I get?
That really depends on how much you have to dispose of, what you've got to throw away, how much room you have on the site, and a variety of other factors. The dumpster rental sizes we carry at Mean Green Dumpster Rental include:
See Dumpster Sizes & Pricing
This is the most common size of dumpster for use in residential and commercial settings. At 22' x 8' x 4', a 20-yard dumpster can hold approximately 10 pickup loads of construction material and other debris.
Measuring 22' x 8' x 6', a 30-yard dumpster can hold significantly more than a 20-yard dumpster. In fact, you can toss nearly 200 of the 33 gallon large trash bags into one of these with ease.
If you're undertaking a significant remodel or construction project, a 22' x 8' x 8', 40-yard dumpster is the best choice. This can hold nearly 30 pickup truck loads of construction material and debris.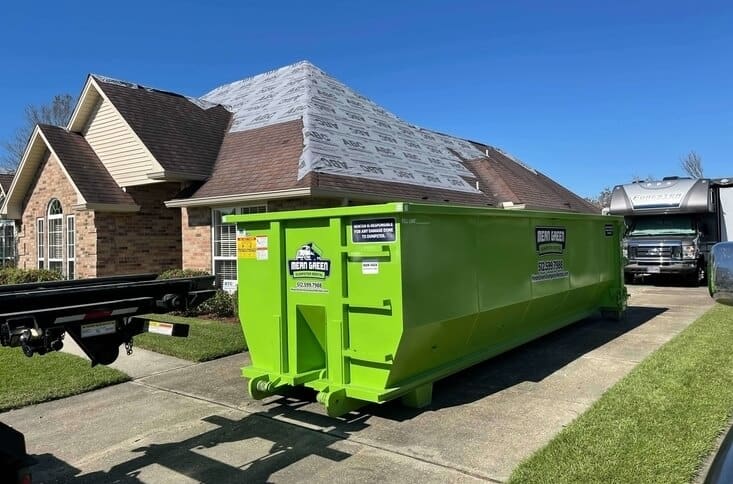 Junk Removal Services
Renting a dumpster and filling it yourself is tough work, especially when you're dealing with construction materials. They're awkward, heavy, and difficult to move. You've got enough on your plate with your project.

Our junk removal service will help you stay focused on what's important and keep your job site clean and organized.

Junk Removal
Why Choose Mean Green Dumpster Rental?
When you choose Mean Green Dumpster Rental you're partnering with a locally owned and operated company. We are not a franchise, and you won't be ringing a call center in some far-off place trying to coordinate your container delivery. You'll be speaking directly to a member of our team.
We make renting dumpsters and disposal containers easy!
Convenient container sizes
Fast and reliable deliveries
Flexible pricing, no hidden fees
We'll provide you with a list of what you can and can't put in the dumpster
About
Kyle, TX
Kyle is a city in Hays County, Texas, United States. Its population was 28,016 in the 2010 census and estimated to be 48,393 in 2019. Kyle is one of the fastest-growing cities in Texas. Kyle is located in eastern Hays County at 29°59′21″N 97°52′33″W. It is bordered to the south by San Marcos and to the northwest by Mountain City. Kyle is 21 miles (34 km) southwest of downtown Austin and 58 miles (93 km) northeast of San Antonio on Interstate 35. According to the United States Census Bureau, the city has a total area of 19.3 square miles (50.0 km2), of which 19.1 sq miles (49.4 km2) is land and 0.2 sq miles (0.5 km2), or 1.06%, is covered by water. The Blanco River runs through the western side of the city, while the central and eastern parts of the city drain east to Plum Creek. Both waterways are tributaries of the San Marcos River.
Directions From

Kyle, TX
Frequently Asked Questions
We are available 24/7 to answer and questions you may have.

Dumpster delivery and pickup hours are 7:00 AM - 5:00 PM. After hours fees apply outside of this timeframe.
We offer 20, 30, and 40 yard roll-off dumpsters. You can read more about the use cases and specifications of these dumpsters on our
dumpster sizes
page.
We pride ourselves on meeting the needs of our customers. If you need a dumpster delivered on the same day of your order we generally can make accommodations to accomplish that.
Schedule your dumpster rental in
Kyle, TX
Whether you're ready to get started on a large-scale remodeling project, or you just want to get rid of the junk in your basement, contact us today! Our dumpster rental services include same-day delivery to your location.